It's spring! Which also means. . . It's officially baseball season!
Vintage Baseball Photograph by Bruce Curtis
Baseball has been considered a sport for the American people, but lesser known is the relationship between visual artists and baseball. Artists have been creating work since baseball's very beginnings, recording what has been happening on the field, and off it. 
"The Art of the Pitch" by David Marrocco
As the sport of baseball grew, the fan-base also grew, and huge stadiums were built to hold many of the fans that wanted to watch the game.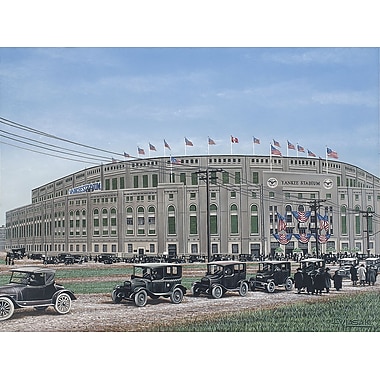 "Yankee Stadium" by Darryl Vlasak
"Wrigley Field" by Darryl Vlasak
"Fenway Park" by Brandi Fitzgerald
As baseball grew in popularity, so did the art. Drawings, paintings, and photographs are just a few of the ways artists chose to represent the sport the American people came to grow and love. The subjects of these artists were baseball players, as well as the fans and the enormous stadiums that were erected.
"Vintage Red Sox" by Robert Downs                         Babe Tells His Story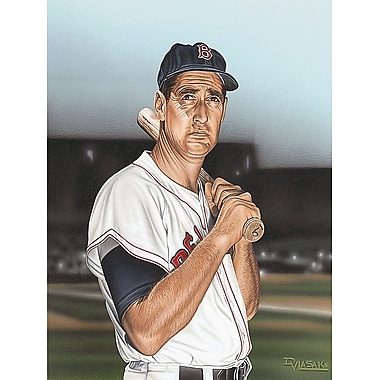 "Ted Williams Portrait" by Darryl Vlasak

"Lou and Babe" by Darryl Vlasak                 "Roberto Clemente" by Darryl Vlasak
"Joe DiMaggio" by Darryl Vlasak
This blog contains just a few of the many pieces we have available in our Baseball inspired collection. Be sure to check out more pieces available on Amazon, eBay, Wayfair, Walmart, and more! Simply go to the online shops search engine and type in "buyartforless baseball" and you are sure to find these and many more!
Thank you for visiting our blog! Do you think we hit a home run with this post? If so, we would be grateful if you could help spread it by emailing to a friend, or by sharing it on Facebook or Twitter!